Our 5-step methodology
We collaborate with our customers to understand needs, gaps, and IT architecture.
2. Solution Development
With customer needs in identified, we design and recommend a comprehensive, yet precise solution.
3. Determine Evaluation Criteria
We research and identify key selection criteria and vet solution providers to compress sourcing cycles and drive efficiency.
4. Provide Expert Negotiation
On our clients' behalf, we offer expert advice during contract negotiation to maximize savings.
5. Create a Path to Project Success
We create a clear path to project completion through post-sales implementation and ongoing support.
Our mission & values
Our mission is to provide our clients with expert strategy around technology sourcing and benchmarking without the overhead inherent in larger consulting practices. Our ultimate goal is to ensure an excellent design and a sound financial approach to our client's IT decision.
We approach client engagements guided by our core values:
Clarify360 was invaluable in helping MMM source vendors for our Application Rationalization Project. Jo and her team focused our decision making via a scorecard which highlighted 10 key areas for our team's review and then provided an apples to apples key metrics analysis of the down selected vendors SOWs. These metrics included project specific items, expertise in the hypercloud technologies we are considering, as well as the health of the vendor's business stats. This comparative analysis greatly compressed our sourcing cycle and provided clarity around our decision process.
MMM Holdings
Gil Feliciano-Torres, Director of IT
Case study
The Economics of Optimized IT Sourcing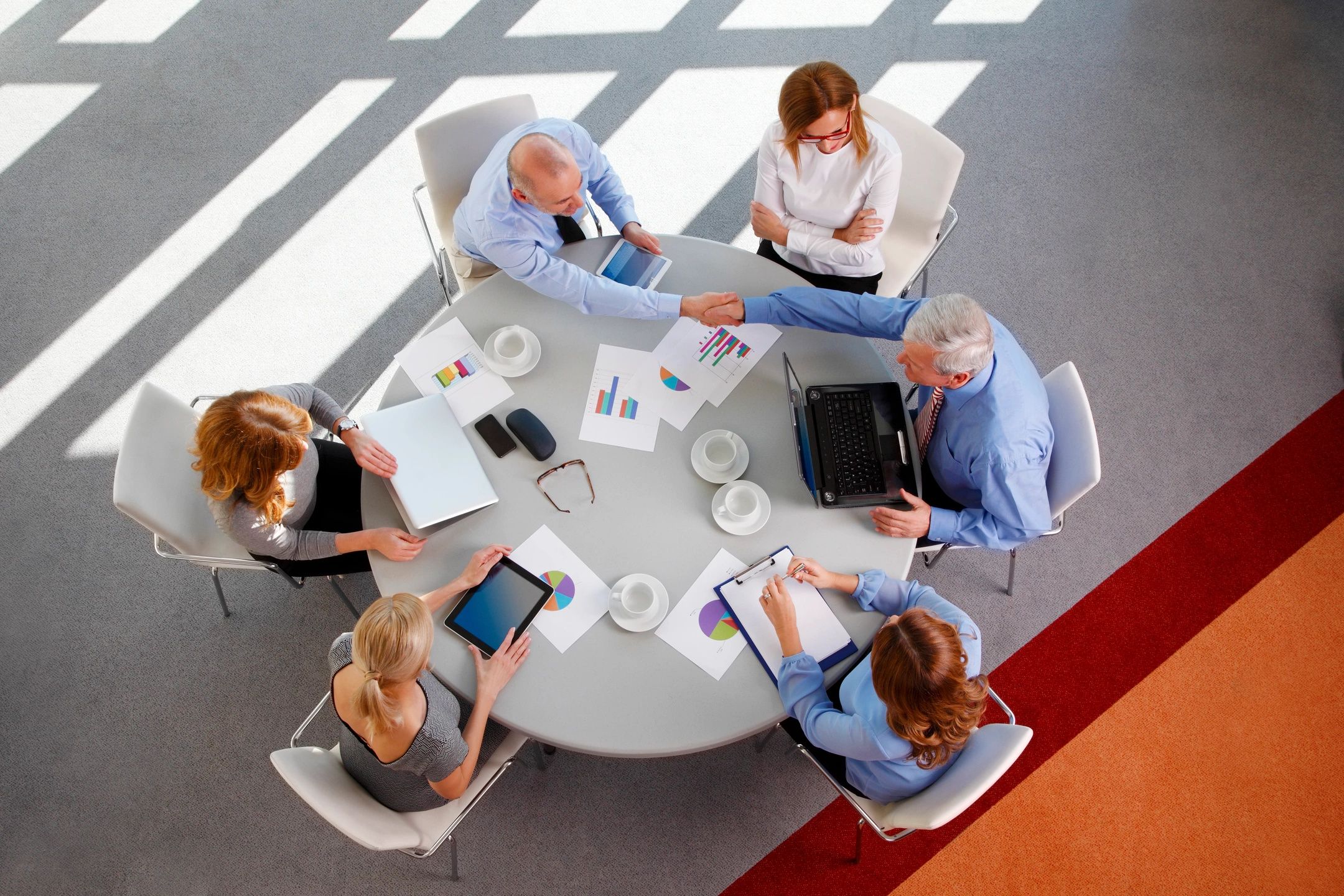 In a study on company size and IT spending, ROI consultancy Alinean compared the IT spending and performance ratios of publicly traded U.S. companies. The study divided companies into large (those with revenue of greater than $2 billion), medium sized (those with revenue of between $50 million and $2 billion) and small (those with revenue of less than $50 million). Here are some of the findings:
Small and medium-sized companies often outspend larger ones. The average small company spends 6.9% of revenue on IT. Mid-sized companies spend 4.1%. Larger companies spend 3.2% of revenue.

In a $1 billion company, that's $6,900,000 a year in IT spend.  IT infrastructure in the form of monthly recurring fees for items such as connectivity, mobility, or collaboration tools often account for 50% of that spend. Savings on that $3,450,000 target can often equate to 20% annually or nearly $700,000.

These are often multi-year contracts, so the savings can be driven over a 2 to 3-year term.
Sourcing existing or new environments, rationalizing IT spend, and providing strategic planning are services we regularly provide to drive results such as these for our clients.
Environments and projects we source
Below is a sampling of the diverse projects we have sourced and completed for our customers:
Enterprise Connectivity
SDN and SD-WAN

AWS & Azure Connectivity

Ethernet Virtual Private Line

Dedicated IP

MPLS

Domestic and International SIP
Enterprise Cloud & Colocation
Multi-Cloud Management

Cloud Optimization Services

Cloud Managed Services

Cloud Storage

Cloud Migration

Private, Public, Hybrid Workloads

Colocation
Collaboration & Productivity
Hosted UCaaS

Contact Center Solutions

Desktop as a Service (DaaS)

Managed Office 365

Conferencing Solutions
Mobility
Assessment/Consolidation

Mobile Remote Access

Enterprise Mobility Management

Mobile Threat Defense

Endpoint Security
Security Services
Analytics & Vulnerability Management

Data, App and Endpoint Security

Identity and Access Management

Network & Infrastructure Security

Encryption Solutions

Outsourced SOC
Next Generation & Integration Technologies
Container as a Service

IoT and IIoT—Networks, Platform, Security
Why Choose Us
Efficiency
We serve our customers throughout their technology lifecycle by delivering trusted, efficient, customer- and value-centric solutions.
Engagement
Saving clients' money and time is what gets us in the door; it's our customer-centric approach that keeps clients returning.
Effectiveness
Clients entrust us with the planning and procurement of technology tools that transform technology into business advantage.